It is a cool night full of beautiful shimmering stars…the kind of night which Fyn Keats knows her parents would love to relax by the pool. She could almost see her mom leaning over in her deck chair feeding some of her home made lemonade to her dad as dad lay relaxing in the umbrella shade of his lounge chair…and Grace playing in the pool ...Grace smiling at her…Grace playing scissors-paper-stone with Havie…
Those images of her parents and her child, the sights she was used to seeing, the jokes they used to laugh about... these memories seems almost surreal to her now that they are truly gone.
Fyn sighs deeply as she turns her head back to glimpse at her poor sister who is sobbing so hard into her hanky that her shoulders are shaking uncontrollably. She knows how hard dad's death must have struck poor Faye who has grown extremely close to their dad since they reconciled. She could barely imagine how Faye felt now…seeing her heaving and panting as she sobs is heart wrenching and Fyn turns her head back and looks down at her shoes. Havie put his arm around her shoulders when he sees Fyn's head hanging low but that does little to comfort Fyn who is struggling with her emotions within.
'So we shall miss them…there is much to remember and much to be thankful for as we remember Ethel, Karas and Grace Keats and the way they shared their lives with us. Each of us gives gifts of ourselves to those we share life with. These are gifts that no one can take away. Though we are gone, these gifts remain with those to whom we have given them. Amen.'
'Amen,' as the rest of the family choruses after a red eyed Yuki who manages to complete his funeral reading with all the composure he could possibly muster for such an occasion…
***
The years continued to pass the Keats by.
Fyn and Havel run a series of highly successful stores.
In fact, Fyn's first store did so well that it won two 'Best of the Best Awards' thanks to Havel's excellent sales techniques with the reporter who came to check in on their business. Pretty soon, the ever ambitious Fyn developed a strong desire to own five top ranked businesses and Havel, forever Fyn's quiet and supportive husband, decided to quit his General job to help Fyn in her stores full time.
Strangetown is sad to lose their finest general yet but Fyn is glad for her husband to be in the stores with her as she is barely coping with the customers' demands on her own.
Meanwhile, Aki's fashion sense fluctuates as frequently as his mood swings after his parents' deaths. He is often depressed and temperamental but accumulating dates and lovers always seems to cheer Aki up so Fyn and Havie pretty much leaves Aki to his own devices.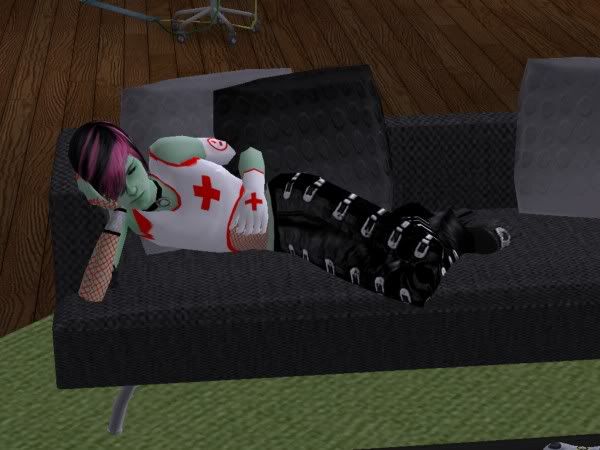 But the all knowing Fyn knows it is time to intervene when Aki starts to experiment with cross dressing and shocked the neighbor who came over to visit with a home baked cake into dropping the cake on her own feet when Aki answered the door. She spent a whole day talking to Aki about fashion sense and how heterosexual female Sims would always prefer heterosexual male Sims who wore shirts and pants instead of long Goth skirts.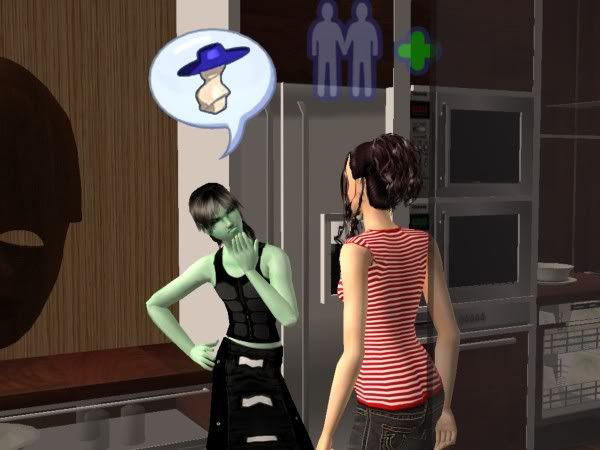 The talk seemed to work for Aki spun into his usual pair of jeans soon after so the preggie Fyn figured she must be managing Aki well and heaved a secret sigh of relief.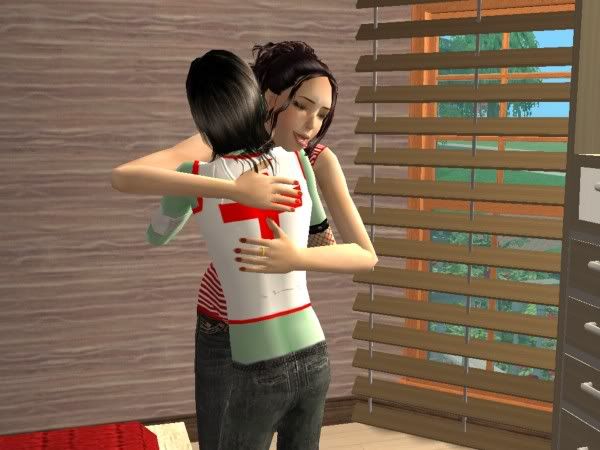 She has always thought that Aki only had his pointy ears open for Ethel's lectures and it is such a huge discovery (well worth the economical cost of remotely managing her best selling stores that day) that Aki finds enough room in his pointy ears to listen to her as well. Looks like she is doing her role as the family regulator (aka 'heir') pretty well after all!
It isn't too long before Ceras Keats, the third child of Fyn Keats and the second child of Havel Keats is born into the Keats family. Ceras inherites the Keats' bluish grey eyes and her athletic father's skin tone and looks set to be a gorgeous looking Sim when she grows up… (at least that's how the proud parents felt…as for the rest of us, we have to wait to find out…)
Faye and Endre continues to be a loving couple after the birth of their first child, Ethan Keats. Ethan Keats is an active child who takes up most of Faye and Endre's time. The couple has also taken over Yuki's salon completely




as Yuki once again moves into the Keats main house (after weeks of nightly pleading from Fyn who somehow manages to convince Yuki that Havie couldn't handle Ceras



and Clyde is forever crying without Yuki by his side




and becomes the official Keats nanny once again .


Meanwhile, Johan marries his girlfriend, Trisha Shaw after she finds herself preggie with their first child.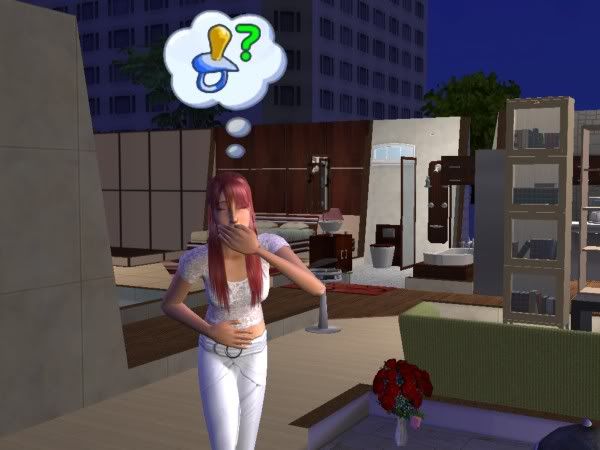 Despite the best man fainting from 'poor ventilation' (his excuse to the guests after the party), Fyn getting into a obligatory pillow fight with her long lost childhood friend, River's piercing glare and not enough seats for the wedding party guests, Johan got married to Trisha in a successful roof-raiser wedding party.



Soon after, Jayde adopts an adorable baby, Aaron against River's wishes.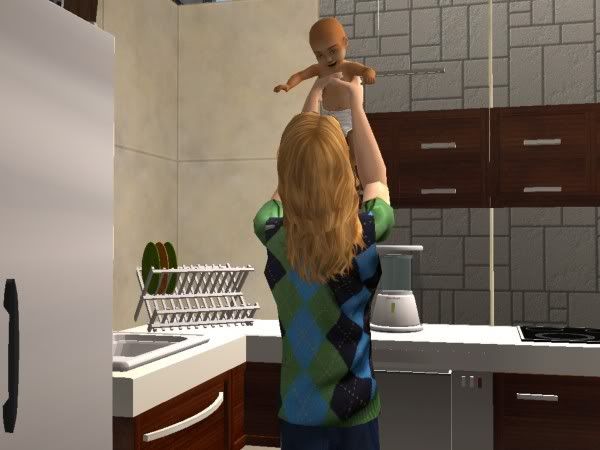 River tries to stay out his husband and son's way as much as possible by slogging late nights in his little desert store.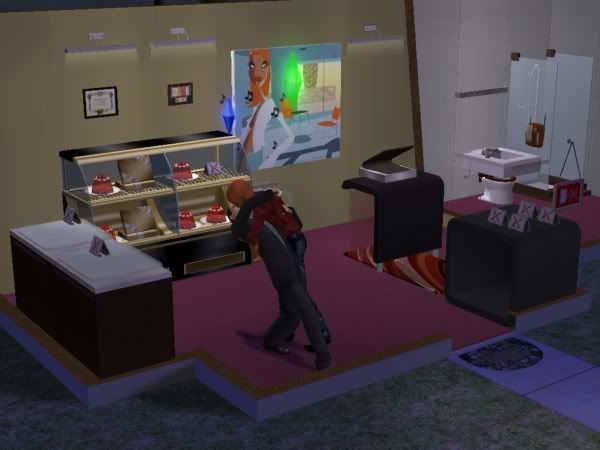 The Keats continue to live their lives well for sometime after Ethel and Karas' deaths especially Faye who is finally starting to get over her father's death with a lot of encouragement from her ever patient husband, Endre Keats. But Lady Luck is no longer smiling on her the moment Endre meets Sandy Bruty once again.