To pick up the pieces in a shattered life, different Sims have different ways. For Jayde, it is to resume living a normal life as soon as possible. And what best to resume that but by indulging his love for red wine again?

The senior management of the Ritz club have been glad to have one of their biggest clients back and celebrate the happy occasion by giving Jayde a complementary bottle of the finest Australian red wine and their second biggest private room for VVIPs.

***
'Mr. Keats, this is on the house.'
Jayde turns his attention from his glass of wine he has been swirling, to the direction of the voice and sees a smiling waitress standing behind him with a bottle of his favorite red wine.
He returns her smile and gestures for the bottle to be open.
'Thank you… Ms…' Jayde struggles as he tries to read the waitress's name tag in the dim room.
'Lexie Simpson, Mr. Keats.'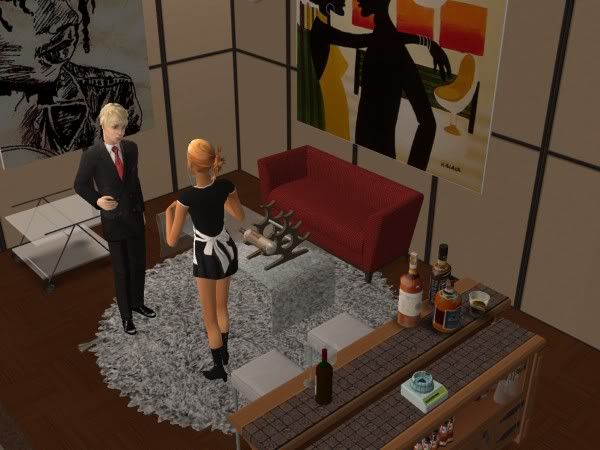 ***
Today is Clyde's birthday. He is going to be a teen and the entire main family are excited about that. The family celebrated Havel's birthday last week and Clyde had loved the Triamisu cake, which Fyn got for her husband. Clyde was promised a similar cake for his birthday then and he had cheered in joy at that as his amused parents looked on, arms around each other.
They, especially Clyde, wait impatiently for Fyn Keats to return with the Tiramisu cake, which she has drove out an hour ago to collect.
'Her line is still engaged.' A worried Havel says as he walks into the kitchen to join Yuki and Clyde.
'It is not like her.' Yuki comments worriedly.
'Daddy! Daddy!'
Ceras shrieks as she runs down the stairs, 2 at a time, one hand holding the house phone.
'Daddy! It's from the hospital!'
The family watches as Havel took the phone from Ceras with trembling hands.
Ceras sees Havel nodded, Clyde sees him trying to mutter something while Yuki observes his shell-shocked face.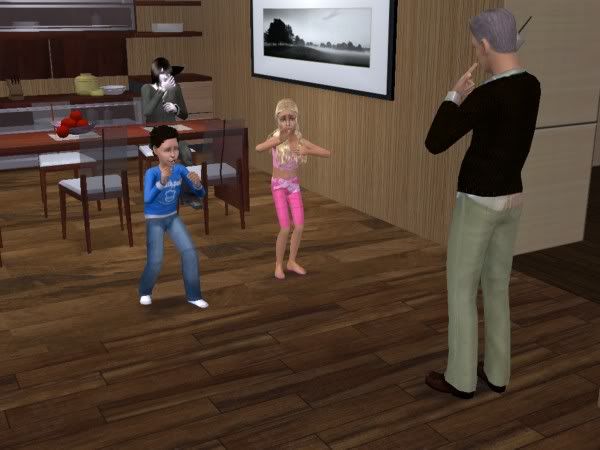 'This can't good.' Yuki thinks to himself.
As Havel terminates the call, he looks at all three of them, face pale and in a wobbly voice announces, 'Your mother is dead.'
Only Yuki knows exactly how to react when he saw Havel collapsing on the floor as his sobs overpowered him.